2014
11.12
In a massive case of the Plate O Shrimp Phenomenon, I was just conversing with Jessica Hagy this afternoon.
Now, from her blog ThisIsIndexed, comes this cheese-related doodle: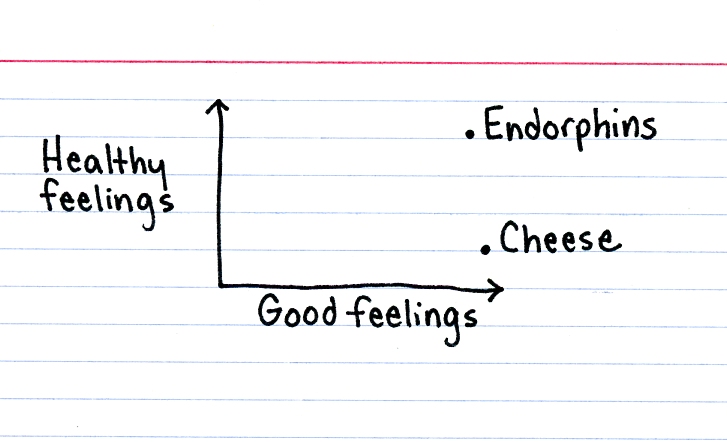 A lot of people don't realize what's really going on. They view life as a bunch of unconnected incidents and things. They don't realize that there's this, like, lattice of coincidence that lays on top of everything. Give you an example, show you what I mean: suppose you're thinkin' about a plate of shrimp. Suddenly someone'll say, like, "plate," or "shrimp," or "plate of shrimp" out of the blue, no explanation. No point in lookin' for one, either. It's all part of a cosmic unconsciousness.
See also: Baader-Meinhof Phenomenon